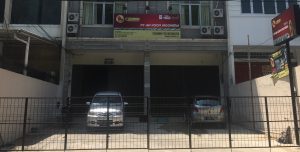 Aik Koon Tyre & Battery Co. Pte Ltd was established in 1972. Since then, the company has established a wide reputation as one of the leading providers for tyre services and tyre retreading in Singapore. We are equipped with a group of highly trained personnel and state-of-the-art retreading equipment. This enables us to help our customers lower their operational costs and cut down lead time through our assistance.
Underlying the success of the company is an ethos of commitment to the values of Quality, Service and Reliability. Continuous innovation and close customer interaction have enabled us to consolidate our position at the leading edge of the tyre retreading industry.
We constantly aim to create long-term business relationships with our customers through our commitment to deliver the best quality products and services. We also strive to meet our customers' needs effectively through organization-wide commitment to quality and customer care, professional management, sound business practices and teamwork. These ideals contribute to our continual success as a dynamic and reliable business, ever seeking to improve.